TOP COATS AND SURFACE TREATMENTS GALVANIC
Zincoplating srl has over half a century of experience in the sector of anti-corrosion treatment. Constantly engaged in finding the best solutions on the market, Zincoplating s.r.l. offers its clients the maximum in terms of quality by offering technically advanced products. With this in mind, the Turin company has developed a process of surface treatments with the addition of TOP COATS GALVANIC, organic products completely free of harmful and toxic elements, which – used after ZINC PLATING, ZINC-NICKEL and ZINC FLAKE – improve the performance of a metallic coating. The further advantage is to be able to obtain finishes of various colours. The top coats galvanic can be applied in both dip spin (centrifugal immersion) and by spray.
Features
Excellent corrosion resistance (> 300 h. var est. > 400 h.r.b.);
excellent coating adhesion;
abrasion resistance;
resistance to chemical agents;
resistance to UV rays;
colour uniformity;
wide range of colours;
established friction coefficients;
completely free of hexavalent chromium.
Trademarks used
TECHSEAL SL;
TECHDIP SL;
ZEC COAT 888.
DOWNLOAD THE PDF WITH MORE INFORMATION ON TOP COATS GALVANIC CLICK HERE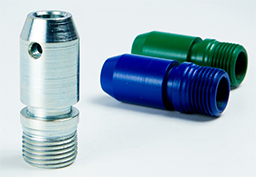 ZEC COAT 888
Among the best top coats, ZEC COAT 888 is a completely chrome-free coating. It is a very innovative technology of its kind, marketed in Europe by Glomax. Zincoplating s.r.l. has chosen it primarily because it complies with recent legislation in terms of environmental impact (hexavalent chromium, used for conversion coatings acid, has been declared harmful and carcinogenic; recent studies have also confirmed that through chemical balance trivalent chromium tends to move to the hexavalent state, so there will be a tendency for agencies to restrict its use).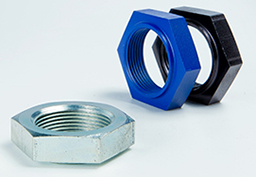 ZEC-888, the base compound of a special silicate, is free of chromium and other heavy metals. It gives higher protection from corrosion protection than chromium and has practically no environmental impact. One can thus speak of a "coupling agent" that is able to completely replace chrome or the possible presence of hexavalent chromium and other metals under scrutiny by legislative bodies.
ZEC-888 is a coating which, due to its chemical composition, has the characteristic of reacting chemically with zinc, whether it is electrolytic, mechanical, hot-dip or zamak. The coating that is formed after firing, at only 120°C for 25 minutes, is a compact and orderly lattice thanks to the reaction between silicon and organic resin. This ensures high resistance to corrosion. The zinc's system of protection against corrosion is based on the formation of a layer of chemical reaction of about 50nm; this reaction layer means that there is a strong adhesion to the underlying material which increases corrosion resistance; the next layer, which crosslinks in a uniform and compact manner, creates a barrier against corrosive agents.
White corrosion resistance: 200 - 400 hours
Red corrosion resistance: 700 - 1000 hours