QUALITY
Offering quality products and services in compliance with environmental, health and safety at work norms is critical. For this reason, the Zincoplating company holds numerous certificates as a guarantee of operations and treatments that are really reliable and innovative.
CERTIFICATION
As for the certifications that demonstrate the quality of our production processes and compliance with environmental regulations, Zincoplating holds several documents.
Our certificates include:
UNI EN ISO 9001 since 1998;
UNI EN ISO 14001 since 2005;
INTEGRATED ENVIRONMENTAL AUTHORISATION (IEA) since 2006.
Moreover, since 1993 the company has held the Waste Water Quality Certificate, demonstrating its reliability and commitment towards environmental measures.

For further information, please contact us.


CONSTANT MONITORING OF PRODUCTION PROCESSES
The Zincoplating's goals have always been full customer satisfaction and the highest quality workmanship. To achieve these objectives, the company has a strong focus and commitment towards the environment, implementation of precautionary measures to safeguard the water supply, full compliance with regulations and laws, personnel training and technological innovation.
The Moncalieri based company has a chemical laboratory equipped with all the necessary equipment for the ongoing and timely monitoring of its production processes.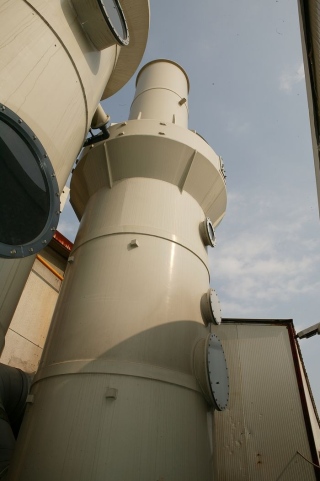 Our main monitoring equipment includes:

N°2 X-Ray systems to measure thickness and deposited alloy
N°1 saline mist chamber for corrosion tests ISO 9227 and ASTM B 117
N°1 atomic absorption for the galvanisation process checks.
Special attention is paid to wastewater, processed through a new sewage treatment plant, which is vital to preventing the absorption of harmful substances into the groundwater and soil. Lastly, the company also has fume removal system to contain air pollution.
ENVIRONMENT
Protecting the environment is an imperative of the utmost importance for those who work with pollutant substances and chemicals. As a company, Zincoplating has always been sensitive to environmental protection and careful to take practical precautions to protect the integrity of the ecosystem.
Particular attention is paid to wastewater, treated with a new sewage treatment plant which is vital for preventing the absorption of harmful substances in groundwater and soils. In addition, the company also has an automatic fume abatement system to curb air pollution.
As a certified guarantee of the company's environmental policy, Zincoplating has held UNI EN IS0 14001 certification since 2005 and IEA authorisation since 2006.
DOWNLOAD THE .PDF WITH MORE INFORMATION ABOUT ZINCOPLATING QUALITY AND ENVIRONMENT CLICK HERE